·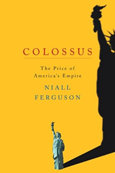 Niall Ferguson, who was all over BookTV this past weekend, discusses his compelling and perceptive new book, Colossus: The Price of America's Empire -- wherein he argues that America should stop denying that it is in fact the largest empire the world has ever seen and should embrace its imperialist status and use it to good effect, because the world is crying for it (not exactly a new argument) -- at the UWS B&N, 82nd & Broadway. 7:30pm.
· Acclaimed novelists A. S. Byatt and E. L. Doctorow read new and old work at the 92nd Street Y, 92nd & Lex. 8pm. 16 bucks.
· Prolific Irish chick-lit novelist Marian Keyes discusses her latest, The Other Side of the Story -- which chattily chronicles the adventures of three mad women in the publishing business -- at the Lincoln Center B&N. 7pm.
· Charles Siebert's new complex study of the human heart, A Man After His Own Heart, grew out of a New York Times Magazine piece that chronicled the harvesting of a human heart from a recently dead person and its transplant to a waiting recipient. Have a pint with the narrator at The Half King, Tenth Ave & 23rd. 7pm.
·

Walter Mosley reads from his philosophical new novel, The Man in My Basement -- about a strange white guy who comes knocking on the black protagonist's door offering to pay a large sum of money to be locked inside a steel cage in his basement for two months -- at City Center Stage I, 131 West 55th between Sixth & Seventh. 212-581-1212. 8pm.
· Poetz Cate Marvin and Jeffrey McDaniel share the mic at Pete's Candy Store for Pete's Big Salmon Reading Series, 709 Lorimer near the Lorimer L stop in BKLN. 7:30pm.
· And it's Bloggapalooza at the Apple Store, 103 Prince Street, 6-8pm. SEE what the bloggers you read every day look like. TOUCH nice computers. HEAR insular blogger jokes. Give in.

· Former Harper's editor John Jeremiah Sullivan reads from his new narrative about horse racing and his attempt to understand his dad's passion for it, Blood Horses: Notes of a Sportswriter's Son, at the Astor Place B&N. 7:30pm.
· Military analyst Thomas Barnett discusses the implications of his bold new book, The Pentagon's New Map: War and Peace in the Twenty-First Century -- wherein he divides the planet into two camps, the Functioning Core and the Non-Integrated Gap, and says the Gap must be shrunk, or else, we're fucked -- at CUNY Graduate Center, 365 Fifth Ave. 7pm.
·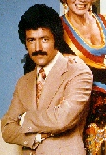 Alex Trebek fends off fans and signs copies of the new coffee-table book, This is Jeopardy!: Celebrating America's Favorite Quiz Show, at the Lincoln Center B&N. 7pm.
· Former New York Times restaurant critic and longtime Greenwich Village resident Mimi Sheraton talks up her food-fueled memoir, Eating My Words: An Appetite for Life, at the Chelsea B&N, Sixth Ave & 22nd. 7pm.
· Colum McCann (Dancer) joins Jeff Talarigo, whose debut novel The Pearl Diver concerns a 19-year-old Japanese pearl diver who is diagnosed with leprosy and exiled on a leprosarium, at the Housing Works Used Book Cafe, 126 Crosby in Soho. 7pm.

·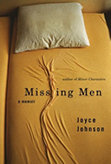 Former Kerouac girlfriend Joyce Johnson (Minor Characters) reads from her new memoir filled with fatherlessness, Missing Men, at the UWS B&N, 82nd & Broadway. 7:30pm.
· David Amsden (Important Things That Don't Matter) and Nathaniel Bellows read their books aloud for the public at the Wall Street Borders, 100 Broadway. 5:30pm.
· Walter Mosley, John Shea, Howard McGillin and George Bartenieff read selected shorts from The Best American Short Stories 2003 (edited by Mosley) at Symphony Space, 2537 Broadway. 6:30pm.

· Communist-era TV commercial collectors, welcome. [via BoingBoing]

·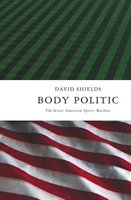 David Shields is one of the most interesting sportswriters around, because he doesn't really write about sports. The author of Black Planet: Facing Race During an NBA Season will talk about his new book, Body Politic: The Great American Sports Machine, with his pal Jonathan Lethem for the inaugural edition of the author2author interview series at Housing Works Used Book Cafe, 126 Crosby in Soho. 7pm.
· And if you find yourself in Williamsburg tonight, at a bar off Bedford, feeling disillusioned and bored with your companion's whining about how much Williamsburg has changed, and then suddenly realize you forgot about the Jonathan Lethem and David Shields event at Housing Works, where the conversation was undoubtedly better, fret not. You can stumble over to Spoonbill & Sugartown Booksellers at 218 Bedford between North 4th & North 5th to catch the midnight version.
· Lit journal Small Spiral Notebook has a shiny new print edition out, and is launching it with a reading at KGB. Readers include Maggie Estep, Daniel Nester, Amy Benson, Felicia Sullivan and Meredith Broussard, with a rumored guest appearance by Jonathan Ames (I guess he's gotta show up now). 85 East 4th, 7pm. 10 bucks gets you in, gets you a copy of said print edition and may also get you tickets to Avenue Q, if the stars align in your favor.
· Gloria Feldt, president of Planned Parenthood, brings the noise with a discussion of her book, The War on Choice: The Right-Wing Attack on Women's Rights and How to Fight Back, at the UWS B&N, 82nd & Broadway. 7:30pm.

· Historian Robert Paxton, in his authoritative new tome, The Anatomy of Fascism, discusses how and why fascism took hold in some countries and not in others, and whether it can reappear today. Catch him at the UWS B&N, 82nd & Broadway. 7:30pm.
· "Pull me up," was what Dan Barry's Irish-born mother used to say as she lay dying of lung cancer on the living room sofa. The New York Times "About New York" columnist will read from his memoir about growing up Irish and Catholic on Long Island and then being diagnosed with cancer himself, Pull Me Up, at the Lincoln Center B&N. 7pm.

·

Nobody liked Patricia Highsmith, acclaimed author of many oddly disturbing mystery stories, including The Talented Mr. Ripley. Her goddaughter remembers her as "a weird, unkind, dissolute person." But many writers dig her, and her biographer Andrew Wilson (Beautiful Shadow: A Life of Patricia Highsmith) will be reading from his book about her and discussing her work with authors Gary Indiana, Meg Wolitzer and others. 7pm at Housing Works Used Book Cafe, 126 Crosby in Soho.

·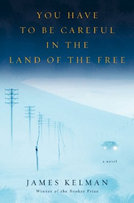 Booker-winning Scottish novelist James Kelman, who endures more crap from pretentious interviewers about his working-class roots than any other Scottish novelist, will read from his new one, You Have to be Careful in the Land of the Free, with short-story developer Hannah Trinti at KGB, 85 East 4th. 7pm.
· Poetry purveyors Joshua Beckman and Anthony McCann offer words to customers at Four-Faced Liar under the auspices of the Frequency Series, 165 West 4th. 2:30pm.

· Winners of the 30th annual "Discovery"/The Nation poetry contest read their winning work at the 92nd Street Y, 92nd & Lex. 8:15pm.
·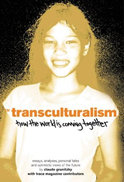 Claude Grunitzky, chairman and ed-in-chief of TRACE (formerly TRUE) magazine, discusses the new TRACE-branded manifesto, Transculturalism: How the World is Coming Together -- which looks at all the beautiful young multi-ethnic "transculturalists" who transcend their initial culture to explore alien cultures, and love to confound marketers and census bureaus -- at the Chelsea B&N, Sixth Ave & 22nd. 7pm.
· Amanda Stern reads and promotes Whiskey Sour consumption for the One Story Cocktail Hour at Arlene's Grocery, 95 Stanton between Ludlow & Orchard. 6:30pm.
· Booker-winning Scottish novelist James Kelman reads from his newest Scottish-accented work, You Have to be Careful in the Land of the Free, at the UWS B&N, 82nd & Broadway. 7:30pm.

· Famed futurist and Wired News blogger Bruce Sterling reads and discusses his new post-9/11 cybersecurity thriller, The Zenith Angle, at the 8th Street B&N, 8th Street & Sixth Ave. 7:30pm.
·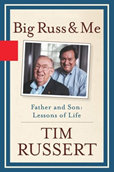 Meet the Press's Tim Russert discusses his new memoir and tribute to his dad, Big Russ and Me: Father and Son: Lessons of Life, at the Union Square B&N. 7pm.
· Hampton Sides, traveling journalist and editor-at-large for Outside mag, discusses his collection of close-ups of interesting Americans and their subcultures, Americana: Dispatches from the New Frontier, at the UWS B&N, 82nd & Broadway. 7:30pm.
· Elise Abrams Miller -- author of Cock Crazy! and curator of the East Side Oral reading series -- reads from her first novel, Star Craving Mad, at the Park Slope B&N, Seventh Ave in BKLN. 7:30pm.
·

Longtime NYPress "Slackjaw" columnist Jim Knipfel (good example of said column here) reads from his new memoir about his soul, Ruining It for Everybody, at the Astor Place B&N. 7:30pm.
· If you work in publishing and/or are of Celtic descent, chances are you know someone in AA, or who should be in AA. So take them to KGB Bar to hear author Susan Cheever read from her new book about their spiritual leader, My Name is Bill: Bill Wilson -- His Life and the Creation of Alcoholics Anonymous. And catch former New Yorker receptionist Alison Rose (Better Than Sane: Tales from a Dangling Girl) and sibling-rivalry-analyst Dalton Conley (The Pecking Order: Which Siblings Succeed and Why) while you're at it. 85 East 4th. 7pm.
· Danyel Smith reads from her supple, lyrical, "Cokeland"-California-based debut, More Like Wrestling, for the Cupcake Reading Series at Lolita, 266 Broome at Allen. 7pm.
· Up-and-comers H. G. Carrillo (Loosing My Espanish -- centered around the Cuban-American community in Chicago, due out in October), Aimee Parkison (Woman with Dark Horses) and Wah-Ming Chang (The Tenth Girl) read up-and-coming work at the National Arts Club, 15 Gramercy Park South. 7pm. Dress nice.

·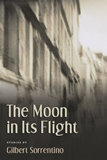 Prolific and interesting avant-garde author Gilbert Sorrentino reads selections from his first-ever collection of short stories, The Moon in Its Flight, at the Park Slope B&N, Seventh Ave in BKLN. 7:30pm.
· Former CIA spook Frederick Hitz discusses his study of espionage in real-life and fiction, The Great Game: The Myth and Reality of Espionage -- which focuses on how the leading of a double life affects spies' personalities -- at the Lincoln Center B&N. 7pm.
· Laurie Gwen Shapiro (The Matzo Ball Heiress) and Michael Weinreb (Girl Boy Etc.) read from their comedic new works for Novel Jews night at KGB, 85 East 4th. 7pm.
·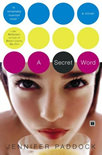 Jennifer Paddock reads some of her unadorned prose from her debut about three girls forever linked by a high school tragedy, A Secret Word, at the 8th Street B&N, 8th Street & Sixth Ave. 7:30pm.
· Aaron Hamburger, Shelley Jackson and
Molly Ringwald do the Happy Ending Reading Series, 302 Broome at Forsyth. 8pm.
· And it's a gay-marriage love-fest at the Union Square B&N. Atlantic Monthly correspondent Jonathan Rauch discusses his thorough new polemic, Gay Marriage: Why It is Good for Gays, Good for Straights, and Good for America; Pulitzer-winning Vermont journalist David Moats brings Civil Wars: A Battle for Gay Marriage; and Barrie Jean Borich reads from her memoir of her 14-year marriage, My Lesbian Husband. 7pm.

·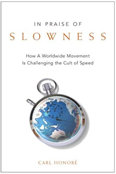 We've all been running on an increasingly speedy treadmill since the Industrial Revolution got going in Pawtucket, Rhode Island 211 years ago, says Carl Honoré, author of In Praise of Slowness: How a Worldwide Movement is Challenging the Cult of Speed. Thankfully, there's this unofficial "slow movement" happening now in which people are cooking slower and slowly enjoying Tantric sex. Discuss with Mr. Honoré at the 8th Street B&N, 8th Street & Sixth Ave. 7:30pm.
· Danzy Senna, author of Caucasia, reads from her second novel, Symptomatic -- about a smart biracial chick who escapes a secretly racist boyfriend only to get stalked by an older female co-worker who wants to give her a bikini wax -- at the UWS B&N, 82nd & Broadway. 7:30pm.
·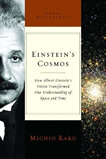 Michio Kaku breaks down the theory of relativity one last time for the slow folks and discusses Einstein's Cosmos: How Albert Einstein's Vision Transformed Our Understanding of Space and Time at the Columbus Circle Borders (seond floor of the big mall, in the big Time Warner Center on 59th Street, blah blah blah). 6:30pm.
· Stop. Stop telling us how much it sucks to work for rich people. We don't fucking care. Well, I don't care. Clare Naylor and Mimi Hare read their new West Coast version of The Nanny Diaries and The Devil Wears Prada, The Second Assistant: Tales From the Bottom of the Hollywood Ladder, at the Chelsea B&N, Sixth Ave & 22nd. 7pm.
· Speaking of rich people, highly successful former jewel thief Bill Mason is I think more in tune with the zeitgeist with his compelling new memoir, Confessions of a Master Jewel Thief. Meet him at the Lincoln Center B&N. 7pm.


he Hypnerotomachia Poliphili (1499) is a pretty fascinating book I finally bought the other day. So fascinating, in fact, that young authors Ian Caldwell and Dustin Thomason have written an entire Princeton-based suspense novel about it called The Rule of Four. They're marketing it as a younger Da Vinci Code, but don't let that scare you away. Hear some live at the UWS B&N, 82nd & Broadway. 7:30pm.
· Poet and Soft Skuller Shanna Compton spent six months collaborating with poet and Frequency Series curator Shafer Hall -- one would send the other a title to fill with a poem. The result is a book called Big Confetti, and you can hear it, celebrate it and buy it tonight at two locations: Cornelia Street Cafe, 9 Cornelia Street (6pm), and Four-Faced Liar, 165 West 4th (8pm), in Greenwich Village, USA.
· 50-year-old CCNY student-run literary mag Promethean is having a party for their latest issue at Biddy Early's Pub, 43 Murray Street between Church & West Broadway. 8pm. Delayed until next Friday, May 21, due to the US Postal Service.

·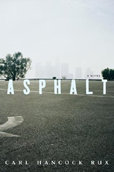 Poet/playwright/performer Carl Hancock Rux -- who ten years ago was named "One of the Thirty Artists Under the Age of Thirty to Influence Culture Over the Next Thirty Years" by The New York Times Magazine -- reads from his experimental new novel about a Brooklyn DJ, Asphalt, at the Park Slope B&N on Seventh Avenue in Brooklyn, USA. 7:30pm.
· Alice Randall reads from her second novel, Pushkin and the Queen of Spades -- about an African-American professor of Russian literature who learns that her pro-football-playing son, Pushkin X, wants to marry a Russian lap dancer -- at the UWS B&N, 82nd & Broadway. 7:30pm.
· For everyone who hasn't figured it out yet, author Stephen Pollan brings word that you have to find a way to "do for self" in this age of corporate lay-offs and globalization in his new book, Fire Your Boss. Get a fleeting sense of economic empowerment at the Park Avenue Borders, Park Ave & 57th. 6:30pm.
·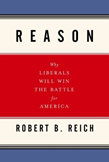 Dude, "neocon" is so early-2003. The new term is "radcon," as in "radical conservative." Former (Clinton-era) Labor Secretary Robert Reich says Democrats better stop trying to be "centrist," because the radcons currently in power have pushed the political dialogue so far to the Right that to be centrist nowadays practically means you're a neo-conservative. And then this huge chunk of liberal voters out there (the ones keeping all these liberal books on the New York Times Best-Seller Lists, and who sense that grand egalitarian American ideals are being defiled day in and day out by former energy-company execs) get disenfranchised. Mr Reich will discuss Reason: Why Liberals Will Win the Battle for America at the Union Square B&N. 7pm.

·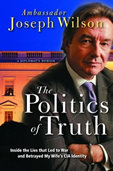 Ambassador Joseph Wilson doesn't fuck around in his fiery new book, The Politics of Truth: Inside the Lies that Led to War and Betrayed My Wife's CIA Identity: A Diplomat's Memoir. Catch him at the Union Square B&N. 7pm.
· New School grad Jonathan Raymond reads from his debut novel about Oregon fur-trappers in the 1820s and Oregon hippies in the 1980s, The Half-Life, at the Astor Place B&N. 7:30pm.
· Brit author Matthew Hart reads from his account of the stolen-painting trade (which is said to have originated in 1974 with the theft of a priceless Vermeer in Ireland), The Irish Game, at the Chelsea B&N, Sixth Ave & 22nd. 7pm.
·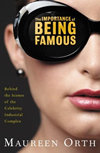 Vanity Fair correspondent Maureen Orth has been known for her insight into the tragic inner lives of the famous since she became the first mainstream reporter to suggest that Elvis Presley died of a drug overdose rather than a heart attack. She's also married to Tim Russert. She does the dirty job of analyzing Michael Jackson, Woody Allen and Madonna in her new study, The Importance of Being Famous: Behind the Scenes of the Celebrity Industrial Complex, which she will be discussing and signing tonight at the Lincoln Center B&N. 7pm.
· Harvard law professor Alan Dershowitz discusses the descriptively subtitled America on Trial: Inside the Legal Battles that Transformed Our Nation -- From the Salem Witch Trials to the Guantanamo Detainees at the Columbus Circle Borders, second floor of the Time Warner Center. 6:30pm.

· So you're tired of swimming with the big fishes in New York and you're thinking about moving to some nice, quiet, nondescript town somewhere and becoming mayor. In that case, Bill Rauch's new how-to manual, Politicking: How to Get Elected, Take Action, and Make an Impact in Your Community, is for you. He's at the UWS B&N tonight at 82nd & Broadway discussing it with his former boss, former mayor Ed Koch. 7:30pm.
·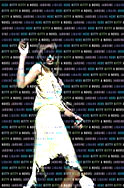 Jardine Libaire reads stylish sentences from her debut character study of a New York party girl falling apart at the seams, Here Kitty Kitty, at Housing Works Used Book Cafe, 126 Crosby Street in Soho. 7pm.
· O. Henry-Prize-winning short-story writer Janice Eidus, overeducated nursery-school teacher Tricia Pool and poet Carol Rosenfeld do 15-minute sets for Drunken! Careening! Writers! night at KGB, 85 East 4th. 7pm.

·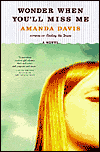 Friends of Amanda Davis, the very talented writer who was tragically killed in a plane crash last year, read cuts from her elegant and extremely exciting late debut, Wonder When You'll Miss Me, at the Chelsea B&N, Sixth Ave & 22nd. 7pm.
· 50-year-old CCNY lit mag Promethean hosts their rescheduled launch party for their latest issue at Biddy Early's Pub, 43 Murray Street between Church and West Broadway. Readings + beer. 8pm.

· Anyone who's ever been involved with skateboarding knows that skateboarders are a pretty creative lot. It's an individual sport with a bolded emphasis on style and innovation.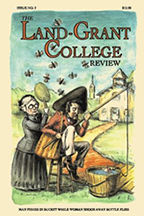 And back before the Interweb, skateboarders used to put out text-heavy zines and wax poetic about the joys of a smooth lipslide in Thrasher. God, I miss it. So it's good they finally have their own literary anthologies. Contributors to Life and Limb: Skateboarders Write from the Deep End read tonight at Bowery Poetry Club, 308 Bowery across from CBGB. 7pm.
· And quality lit journal Land-Grant College Review is throwing a blowout launch party for their second issue with free alcohol, free cigarettes and absolutely no readings. At The Nest, 88 Front Street in DUMBO, BKLN (A/C to High or F to York). 8:30pm. 5 bucks.

·

British author Monica Ali nabbed her two-book deal last year on the basis of a couple chapters, and quickly became a magnet for hype and fawning critical praise. Hear her read from her Booker-winning debut about a Bangledeshi girl who finds herself married to a frog-faced transcendental philosopher in London, Brick Lane, at the Lincoln Center B&N. 7pm.
· Ron Rosenbaum has compiled a collection of noteworthy essays representing a variety of perspectives on the current wave of anti-Semitism in Those Who Forget the Past: The Question of Anti-Semitism. He's leading a panel discussion on it at the UWS B&N, 82nd & Broadway. 7:30pm.
· New York Times "About New York" columnist Dan Barry reads from his lyrical American memoir Pull Me Up at The Half King, Tenth Ave & 23rd. 7pm.

·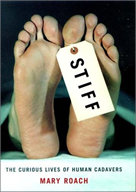 From guillotine-testing in medieval France to modern facelift practice, dead bodies have contributed an enormous amount to human progress. Mary Roach reads from her witty, information-rich account of the dead's silent role, Stiff: The Curious Lives of Human Cadavers, at KGB tonight. She's joined by Chris Colin and his interesting account of his high school class, What Really Happened to the Class of '93: Start-ups, Dropouts, and Other Navigations Through an Untidy Decade. 85 East 4th. 7pm.
· Grad-student poets Gina Myers (New School -- check her shit out), Liz Irmeter (Sarah Lawrence), Danielle Sered (NYU) and Lytton Smith (Columbia) represent their programs with school colors and poetry at Cornelia Street Cafe, 29 Cornelia Street in the Village. 6pm.
· NYU writing teacher Stephen Policoff reads from his James-Jones-First-Novel-Prize-winning book, Beautiful Somewhere Else, at Medicine Show Theatre Ensemble, 549 West 52nd on the third floor. 7:30pm.
· Poetic souls Elaine Bleakney, Oni Buchanan, Alex Lemon, Sonya B. Posmentier and Jon Woodward mouth rich words in between sips of alcoholic beverages for The Konundrum Engine Literary Review at Monkey Temple Bar, 558 Broome at Varick. 7pm.

·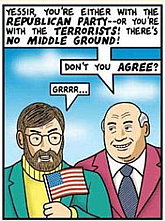 Sheldon Rampton, editor at PR Watch, dissects the massive amount of spin that keeps the GOP on top in Banana Republicans: How the Right Wing is Turning America into a One-Party State, and helps keep Democrats so busy reacting to Republicans that they're too exhausted at the end of the day to come up with a competing vision. Discuss at the Chelsea B&N, Sixth Ave & 22nd. 7pm.
· Accomplished author Lionel Shriver talks about his contribution to the burgeoning Columbine-style school-massacre genre, We Need to Talk About Kevin -- which takes the form of a series of letters from a reluctant mother to her husband as she tries to get her head around the fact that her 17-year-old son just killed seven students and two adults with a crossbow -- at the Lincoln Center B&N. 7pm.
· They're still swimming through the insane marginalia-filled chapter of Finnegans Wake at the Finnegans Wake Society of New York. Page 273, line 28 is the starting point for this month's brainstorming session, which sits atop eight footnotes. Here, you can have them:

"1. Shake eternity and lick creation. 2. I'm blest if I can see. 3. Hoppity Huhneye, hoosh the hen. I like cluckers, you like nuts (wink). 4. Sweet, medium and dry like altar wine. 5. Who'll buy me penny babies? 6. Well, Maggy, I got your castoff devils all right and fits lovely. And am vaguely grateful. Maggy thanks. 7. My six is no secret, sir, she said. 8. Yes, there, Tad, thanks, give, from, tathair, look at that now." Join the fun at Gotham Book Mart, 47th Street between Fifth & Sixth, where wise men fish and diamonds are cut. 6pm.
· Men get lots "affirming attention" as they pursue their career goals, says psychiatrist Anna Fels, whereas women sometmes settle for sexual attention or "recognition by proxy." What's up with that exactly? Ms. Fels explores such questions in her new book, Necessary Dreams: The Vital Role of Ambition in Women's Lives, which she's discussing at the UWS B&N, 82nd & Broadway. 7:30pm.

·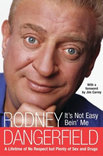 Rodney Dangerfield gets the Bookcircuit Subtitle of the Week(TM) for his memoir, It's Not Easy Bein' Me: A Lifetime of No Respect But Plenty of Sex and Drugs. He's at the Rockefeller Center B&N on Fifth Ave & 48th Street signing copies of it around lunch time (1pm).
· If you haven't read any Howard Rheingold, Kevin Kelly or Cluetrain -- or if you thought weblogs were a complete waste of time until the New York Times started mentioning them -- you might be blown away by New Yorker financial columnist James Surowiecki's The Wisdom of Crowds: Why the Many Are Smarter Than the Few and How Collective Wisdom Shapes Business, Economies, Societies and Nations, which posits that a company's employees are collectively smarter than its CEO. He's at the Chelsea B&N on Sixth Ave & 22nd discussing it. 7:30pm.
· Alison Smith talks about her very well-received debut memoir/novel, Name All the Animals, at the Columbus Circle Borders, second floor of the Time Warner Center, 59th Street, Manhattan island. 6:30pm.