·

Widely worshipped American humorist David Sedaris reads from his much-anticipated (for real) new one, Dress Your Family in Corduroy and Denim, at the Union Square B&N, 33 East 17th. 7pm.
· Brooklyn DJ/writer Carl Hancock Rux reads from his debut novel Asphalt, which takes place in the near future in New York immediately following the apocalypse, at the Studio Museum in Harlem, 144 West 125th. 7pm.
·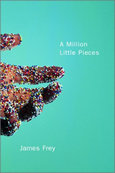 Like James Frey's tattoo says, "F.T.B.S.I.T.T.T.D." ("Fuck the bullshit it's time to throw down.") The anti-twelve-stepper reads from the paperback edition of his dramatic and uniquely punctuated recovery story, A Million Little Pieces, at the UWS B&N, 82nd & Broadway. 7pm.
· New York Times reporter Joseph Treaster discusses his biography of former Federal Reserve chairman and all-around financial genius Paul Volcker, Paul Volcker: The Making of a Financial Legend, at the Science, Industry & Business Library, Madison & 34th. Room 018. 5:30-7pm.

· If you never got very far with Ulysses, it's perfectly understandable, but you're seriously missing out, despite the pronouncements of publicity-seeking naysayers. If you're interested in language you should give it another go, and Nola Tully's new book, yes I said yes I will Yes: A Celebration of James Joyce, Ulysses, and 100 Years of Bloomsday, might get you excited enough to try. She's reading her well-timed contribution at the Astor Place B&N. 7pm.
· Little Gray Book Lecture #28 will help you figure out "How to Lead a Double Life (or Death)." Air signs are encouraged to attend, particularly Geminis. Gemini illustrator Emily Flake, Aries NPR contributor Starlee Kine, secretive novelist-professor Tom Perrotta and Gemini ghost-hunting novelist Sean Stewart will present works. 8pm at Galapagos, 70 North Sixth Street in Williamsburg, BKLN.
·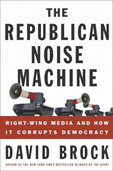 Former conservative attack-dog David Brock did a 180 and sought redemption for his sins in Blinded by the Right. Now he's breaking down the inner workings of what he sees as a seamless right-wing propaganda machine inspired by Communist subversion techniques and masterminded by uber-conservative Grover Norquist at weekly strategy meetings. The Republican Noise Machine: Right-Wing Media & How It Corrupts Democracy is the book. Meet Mr. Brock and discuss at the Union Square B&N, 33 East 17th. 7pm.
· Self-described "abrasive Black woman" and former Gore-Lieberman campaign manager Donna Brazile talks up her down-home, behind-the-scenes memoir, Cooking With Grease: Stirring the Pots in American Politics, at the UWS B&N, 82nd & Broadway. 7:30pm.
·

Dapper Jack Daniel liked fine clothes, fast horses and faster women. Biographer Peter Krass (Carnegie) details the life and times of the Tennessee dandy in Blood and Whiskey: The Life and Times of Jack Daniel. Discuss at the 8th Street B&N, 8th Street & Sixth Ave. 7:30pm.
· Revolutionary historian Gordon Wood takes a fresh look at the complicated and interesting figure of Benjamin Franklin in The Americanization of Benjamin Franklin. He's reading and discussing it at Coliseum Books, 42nd Street across from Bryant Park. 6pm.
· And Thomas Friedman is screening his new documentary on outsourcing and "America's secret sauce," The Other Side of Outsourcing, at Pace University's Schimmel Center for the Arts, 1 Pace Plaza near Spruce & Gold Streets downtown. More info: 212-346-1715.

·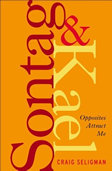 Former New Yorker editor Craig Seligman discusses his paen to seminal American critics Susan Sontag and Pauline Kael, Sontag & Kael: Opposites Attract Me, at the Lincoln Center B&N. 7pm.
· Mark Haddon reads from his best-selling debut, The Curious Incident of the Dog in the Night-Time, which is written in the voice of a mathematically gifted but emotionally absent autistic boy, at the Union Square B&N, 33 East 17th. 7pm.
· The Kurds are apparently the largest ethnic group in the world without a state of their own. Intrepid American traveler Christiane Bird spent a great deal of time among them and came up with A Thousand Sighs, A Thousand Revolts: Journeys in Kurdistan. Discuss at the UWS B&N, 82nd & Broadway. 7:30pm.
· Ben Greenman (Superworse), Lynn Harris (Miss Media) and Andy Borowitz (Who Moved My Soap? The CEO's Guide to Surviving in Prison) get extremely biting for Satire night at Makor, 35 West 67th. 7:30pm.

· Normally calm syndicated columnist E. J. Dionne can't help but quake with fury when he contemplates the current political environment. So he wrote Stand Up, Fight Back: Republican Toughs, Democratic Wimps, and the Politics of Revenge, in which he offers insight and a plan of action to combat today's two biggest political maladies: "resolute conservative maliciousness and irresolute liberal defensiveness." Meet him at the UWS B&N, 82nd & Broadway. 7:30pm.
·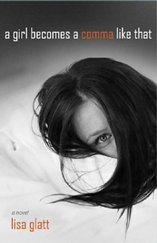 Lit mag Swink kickstarts its new reading series, which will be held on the first Monday of every even month, at night. Author/psychotherapist Amy Bloom, novelist Lisa Glatt (A Girl Becomes a Comma Like That) and poet Bob Hicok read text at Pianos, 158 Ludlow at Stanton. 8pm.
· Herman Schwartz's book, Right Wing Justice: The Conservative Campaign to Take Over the Courts, is the second book being promoted tonight and the 974th published this year to uncover a clear, well-organized, decades-old conservative strategy that is now in full bloom. Play catch-up with the author at the 8th Street B&N, 8th Street & Sixth Ave. 7:30pm.
· Actor Gene Hackman and elite underwater archeologist Daniel Lenihan have teamed up for the second time on a novel. This one's called Justice for None, and it mixes historical fiction (set in 1920s Illinois) with a murder mystery. They're at the Lincoln Center B&N. 7pm.

·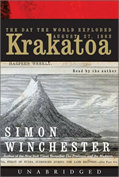 After the volcano-island of Krakatoa in what is now Indonesia erupted in 1883, a tsunami of biblical proportions created 100-foot waves that killed 40,000 people, dust swirled around the world for years causing temperatures to plummet, bodies washed up in Zanzibar and people in Australia asked one another what that noise was. Best-selling author Simon Winchester tells the whole story in far greater detail in Krakatoa: The Day the World Exploded: August 27, 1883, which he's reading for workers and homeless folks outside at Bryant Park today for the inaugural edition of Coliseum Books' Bryant Park Lunchtime Series. 42nd between Fifth & Sixth. High noon.
· Maud Newton, a literary Web-logger you may have heard of, reads from her forthcoming novel concerning fundamentalist Christians in 1980s Miami with already-published novelist T Cooper (Some of the Parts) for the Cupcake Reading Series at Lolita, 266 Broome at Allen on the LES. 7pm.

· New York journalism professor Elinor Burkett moved to Kyrgyzstan with her husband immediately prior to 9/11 and proceeded to tour all the 'stans: Turkmenistan, Uzbekistan, Pakistan, Afghanistan, Iran, Iraq. Walking the streets of Kabul in her baby-blue burqa one afternoon, she got knocked around and bruised by men who "walked down the street as if the women simply weren't there." She then decided that Central Asia's struggles were more about militant traditionalists resisting modernization than they were about religion. I'd say this only scratches the surface but you get the idea. She's returned with So Many Enemies, So Little Time: An American Woman in All the Wrong Places, which she's discussing and signing tonight at the Astor Place B&N. 7:30pm.
·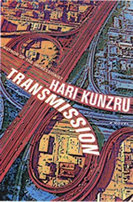 Computer virii connect us. This is one of the many background themes of Hari Kunzru's new novel Transmission, wherein a naive Indian programmer who arrives late to Silicon Valley suddenly finds his job being outsourced to his homeland, so he unleashes a malicious virus named after his favorite Bollywood actress that only he can cure in attempt to impress his employer and save his job. Hear it read and ask questions if you're so inclined at the Chelsea B&N, Sixth Ave & 22nd. 7pm.
· Monique Truong reads from her new novel concerning the inner life of Gertrude Stein and Alice B. Toklas's Vietnamese cook, Binh ("Thin Bin" to Stein), The Book of Salt, at the Park Slope B&N, 267 Seventh Ave at Sixth Street on the planet of Brooklyn. 7:30pm.
· Increasingly read novelist Lisa Glatt (A Girl Becomes a Comma Like That), satrical remixer Ben Greenman (Superworse) and racially charged story-maker Marc Nesbitt (Gigantic) congeal for the Happy Ending Reading Series, powered by the musical inspiration of Whitney Pastorek. 302 Broome at Forsyth on the Lower Eastern Side of Manhattan. 8pm.

·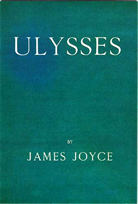 You're probably already sick of hearing about Ulysses. Too bad. Nola Tully chronicles the many varied reactions of intelligent people (Virginia Woolf, Edmund WIlson, Tennesse Williams) to the publication of Joyce's lyrical epic in her book, yes I said yes I will Yes: A Celebration of James Joyce, Ulysses, and 100 Years of Bloomsday. She's offering background and dispensing enthusiasm with Isaiah Sheffer, artistic director of Symphony Space and longtime host of Symphony Space's annual Bloomsday on Broadway marathon (June 16), at the American Irish Historical Society, 991 Fifth Ave at 80th Street. 6:30pm. RSVP: 212-288-2263 x31.

·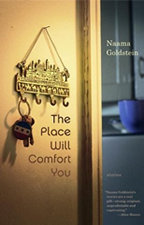 Naama Goldstein reads some of her syncopated, off-kilter sentences from her debut collection of short stories feeling out the cultural divide between Israeli and American Jews, The Place Will Comfort You, at the UWS B&N, 82nd & Broadway. 7:30pm.
· Swiss-born philosopher Alain de Botton (How Proust Can Change Your Life: Not a Novel) applies the observations of Rosseau and Schopenhauer to the modern condition of excessive status-seeking in Status Anxiety. He's at the Union Square B&N discussing it. 33 East 17th. 7pm.
· During the Holocaust, 38 Ukrainian Jews successfully escaped the Nazis by spending two years 1,000 feet below the surface of the earth in a cave. Spelunker Chris Nicola dug up the whole story and gave it to writer Peter Lane Taylor for the June issue of National Geographic Adventure. He's offering his account at The Half King, 23rd Street & Tenth Ave. 7pm.
· And it's the Ninth Annual Bridge Walk Benefit for Poets House. Galway Kinnell, Sandra Alcosser, Tracie Morris and Marie Ponsot read and breathe poetry on the island of Manhattan, on the Brooklyn Bridge and at Brooklyn's Fulton Ferry Landing, then conclude with a festive dinner. Tickets begin at $150. More info: 212-431-7920 x15.

·

Helen Fielding, author of the blockbusting Bridget Jones diaries, reads from her new one about a silly girl who falls in love with an international terrorist secretly bent on the annhilation of Western civilization, Olivia Joules and the Overactive Imagination, at the Union Square B&N, 33 East 17th. 7pm.
· Best-selling former Buddhist monk Stephen Batchelor unpacks the always-fun concept of the Devil in Living With the Devil: A Buddhist Meditation on Good and Evil. Discuss at the UWS B&N, 82nd & Broadway. 7:30pm.

· Nextbook has an interesting roundup of Bloomsday links: links on the state of Irish Jewry, on the many masks of Joyce, on pragmatic new biographies of Joyce, and on the lack of Bloomsday celebrations in Israel (Ulysses being "the only book in the world [apart from the Torah] to which a holiday is dedicated"). More: Jeffrey Eugenides on the 'Father of Modernism' and the BBC's very Web-friendly Ulysses cheat sheet.

·

It's the 100th anniversary of Bloomsday, the day in which James Joyce's Ulysses takes place, wherein Leopold Bloom, the earthy Irish Jew, makes his journey around Dublin and gets into a series of adventures that parallel Homer's Odyssey and contain layers of esoteric correspondences. And it's the 23rd anniversary of Symphony Space's Bloomsday on Broadway event, wherein 100+ actors and writers spend over 12 hours reading incredibly vibrant sentences from James Joyce's Ulysses. Random example: "On his wise shoulders through the checkerwork of leaves the sun flung spangles, dancing coins." Performers this year include Frank McCourt, The Daily Show's Stephen Colbert and Fionnula Flanagan. Noon til well after midnight at Symphony Space, 2537 Broadway.
· Much-admired and much-hated investigative journalist Greg Palast unveils his new card game for up to four players, The Joker's Wild: Dubya's Trick Deck, which predictably parodies the regime-change card deck but also turns it into a Chutes and Ladders-like board game. At the Astor Place B&N. 7:30pm.
·

Remember Judy Blume? Freckle Juice? Superfudge? Shut up, of course you do. Well Amy Sohn, Lynn Harris, Greg Gilderman, Miriam Parker and other amusing individuals are conveniently ignoring Judy's attempts at adult fiction (Wifey) and paying tribute to her lasting contributions to young adult lit and getting all nostalgic about their awkward years at the Fez under Time Cafe, 380 Lafayette at Great Jones. 7:30pm. Ten bucks.

· Businessweek science and medicine reporter Paul Raeburn has a son with a mental illness, and he underwent a lot of self-examination to come to terms with this fact. He lets us in on it in Acquainted With the Night: A Parent's Quest to Understand Bipolar Disorder in His Children, which he's discussing at the UWS B&N, 82nd & Broadway. 7:30pm.
·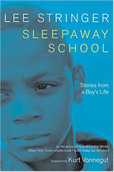 Lee Stringer -- whose last book, Grand Central Winter: Stories From the Street, chronicled his 12-year addiction to crack and ended up getting translated into 18 languages -- reads from his new memoir about his schooling, Sleepaway School, at the 8th Street B&N, 8th Street & Sixth Ave. 7:30pm.
· Mia Yun reads from Translations of Beauty, her second novel concerning the struggles of beautiful twin daughters of Korean immigrants in Flushing, QNS, at the Chelsea B&N, Sixth Ave & 22nd. 7pm.