· Peter Craig reads from his second novel, Hot Plastic -- about a father who teaches his son the tricks of the identity-theft trade in the early '80s, until a cute girl comes between them -- at The Half King, Tenth Ave & 23rd. 7pm.

·

Meryl Streep, Kevin Kline, Vanessa Redgrave and others read words from T. S. Eliot, Ezra Loomis Pound and Anne Sexton on stage at Lincoln Center's Alice Tully Hall, Columbus & 65th. 6:30pm. Tix are $35 & up, with a 10-dollar discount for students and student-ID forgers. More info: 212-721-6500.
· Self-deprecating middle-aged Dublin woman Nuala O'Faolain reads from the paperback edition of her latest memoir, Almost There: The Onward Journey of a Dublin Woman, at Coliseum Books, 42nd across from Bryant Park. 6pm.
·

Zoetrope: All-Story presents Zoetrope: Live Story, wherein actors will read and dramatize Tod Robbins' little-known pulp story "Spurs," which was made into the 1932 cult-classic Freaks, which is not to be confused with the more modern cult-classic Bloodsucking Freaks. The first Freaks featured actual circus freaks, was banned in Britain for 30 years and is far more disturbing. 7pm at The Kitchen, 512 West 19th at Tenth Ave. 212-255-5793. 10 bucks.

· Little Gray Book Lecture No. 26 is on one of my favorite topics: spies. Featuring Peter Kuper -- co-founder of World War 3 Illustrated and current illustrator of Spy vs. Spy -- and Elizabeth Spiers, whose last name is inexplicably pronounced like the topic. 8pm at Galapagos, 70 North Sixth in Wmsburg.
·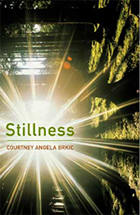 I think people are starting to figure out that actors often do better in front of large groups of people than sweaty, neurotic writers; the actors just need something interesting to say. Lonette McKee, Patricia Kalember and Michael Genet read sharp-edged stories from Edwidge Danticat (The Dew Breaker), Touré (The Portable Promised Land) and Courtney Angela Brkic (Stillness) live at Symphony Space, 2537 Broadway. 6:30pm. 21 bucks.
· John Dunning reads from his latest mystery centered around the murky world of antiquarian bookselling, The Bookman's Promise, at the Lincoln Center B&N. 7pm.
·

Tom Dolby reads from his debut novel, The Trouble Boy -- about an aspiring gay screenwriter who narrowly escapes being devoured by publicists -- at the Chelsea B&N, Sixth Ave & 22nd. 7pm.
· Phillip Lopate brings Waterfront: A Journey Around Manhattan to the UWS B&N, 82nd & Broadway. 7:30pm.

· John Haskell reads selections from his debut collection of unique semi-fiction, I Am Not Jackson Pollock, in which Jackson Pollock, the Hottentot Venus, Topsy the man-killing elephant and Mercedes McCambridge (the voice of Satan in The Excorcist) play lead roles. At the Astor Place B&N. 7:30pm.
·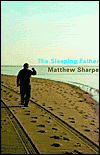 Matthew Sharpe reads cuts from the paperback version of his remarkably well-received second novel, The Sleeping Father, at the National Arts Club, 15 Gramercy Park South. 7pm.
· Pulitzer-winning poet Carl Dennis and other-award-winning poet Marie Ponsot share the stage at the 92nd Street Y, 92nd & Lex. 8:15pm.
· Lisa Teasley reads from her debut novel Dive and longtime Village Voicer Greg Tate offers sips of his forthcoming science fiction collection, Altered Space: Fables of Harlem -- at the Housing Works Used Book Cafe, 126 Crosby in Soho. 7pm.
·

Chang-rae Lee -- one of The New Yorker's "20 writers for the 21st century" -- reads some of his evocative signature sentences from his new novel, Aloft, at the UWS B&N, 82nd & Broadway. 7:30pm.
· Edwidge Danticat brings some of the reverberations of state-sponsored torture in Haiti with selections from The Dew Breaker at 192 Books, 192 Tenth Ave at 21st. RSVP: 212-255-4022. 6:30pm.

·

"We do not die," goes an early ironworkers motto, "We are killed." Jim Rasenberger discusses the dying culture and unbelievably dangerous work of American ironworkers when he promotes High Steel: The Daring Men Who Built the World's Greatest Skyline at the Chelsea B&N, Sixth Ave & 22nd. 7pm.

· Tom Bissell reads from his Uzbek travelogue, Chasing the Sea -- which has garnered some of the most entertaining Amazon user reviews you're likely to encounter -- and is joined by Lisa Wood Shapiro (How My Breasts Saved the World: Misadventures of a Nursing Mother) and Julian Rubinstein, who has a book coming out in September about an elegant, Transylvanian, bank-robbing folk hero. It's all part of a special nonfiction edition of the Reading Between A & B series at the 11th Street Bar, 510 East 11th between (you guessed it!) A & B. 8pm.
· Edward Conlon, Harvard-educated NYPD detective and occasional contributor to The New Yorker, reads from his new autobiography, Blue Blood -- which is packed with reality -- at the Lincoln Center B&N. 7pm.
·

The two sentences that sent Lynne Truss over the edge were found in a wildlife manual, under the entry for "panda": "Large black and white mammal native to China. Eats, shoots and leaves." Since then Ms. Truss has taken a militant approach to punctuation correction and is attempting to "recruit an army of punctuation vigilantes." It's been working in the UK, where her book -- Eats, Shoots & Leaves: The Zero-Tolerance Approach to Punctuation -- is a bestseller, and not just among the dorks who usually buy such books. She discusses her mission with Frank McCourt at Coliseum Books, 42nd across from Bryant Park. 6pm.
· The editors of Fast Company magazine, which has been thinner than a free AOL startup disc lately, discuss "what free trade is costing America's middle class." Senior Writer Jennifer Reingold interviewed 40 American engineers, accountants and other highly skilled workers who have recently been outsourced (is there a Wired jargonwatch term for this yet?) for FC's April cover story. She's joined by Associate Editor Jena McGregor and Ed-in-Chief John Byrne. 7pm at The Half King, Tenth Ave & 23rd.
· Ted Halstead, founder of the New America Foundation, discusses the result of his organization's collaboration with The Atlantic Monthly -- The Real State of the Union 2004: From the Best Minds in America, Provocative New Solutions to Our Nation's Most Pressing Problems -- at the UWS B&N, 82nd & Broadway. 7:30pm.

· The omnipresent Amanda Stern joins the formerly omnipresent Maggie Estep for the almost-omnipresent Cupcake Reading Series at Lolita, 266 Broome at Allen. 7pm. Drink.
·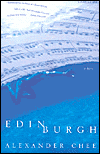 Alexander Chee reads from his acclaimed, multifaceted 2002 novel about pedophilia, Edinburgh, and in-demand storyteller Regina Ress follows up with some live mythology for the new Throaty Uprising Series at Uprising Bakery, 328 Seventh Ave near Ninth Street in Park Slope, BKLN. 7pm. Eat.
· Lynne Truss discusses her militant approach to punctuation and signs copies of her runaway UK bestseller, Eats, Shoots & Leaves, just down the street at the Park Slope B&N on Seventh Ave. 7:30pm. Smile.

· Michael Kelly was a sharp, passionate journalist (in the best sense of the term) who was killed in Iraq last year while on assignment for the The Atlantic Monthly and The Washington Post. Tonight Tina Brown, Dan Rather, The New Yorker's Hendrick Hertzberg and Howell Raines will read from the new collection of Kelly's columns, Things Worth Fighting For, at the UWS B&N, 82nd & Broadway. 7:30pm.
·

Loveable Yale monument, scandal magnet and Charlie Parker fan Harold Bloom offers a free tour of The Best Poems of the English Language: From Chaucer Through Frost at the Union Square B&N. 7pm.
· Saul Williams graDUALLY RAISES THE VOLUME LEVEL with a reading from his new 180-page poem, ,Said the Shotgun to the head, at the Columbus Circle Borders on the second floor of the grand new Time Warner Center (A/C/B/D/1/9/cab 2 59). 6:30pm.
·

Bolivian-born novelist Edmundo Paz Soldán is, along with Alberto Fuguet, part of that whole McOndo movement of Latin-American writers who loathe the magical realism of Gabriel Garcia Marquez and claim to be living in the 21st century. Hear him read some of his new novel, The Matter of Desire, at The Half King, Tenth Ave & 23rd. 7pm.
· Poets Cathy Park Hong, Michael Dumanis, Kevin Larimer, Noelle Kocot, Cate Marvin and Sam Witt read to help launch the third issue of The Canary magazine at the Reading Between A & B series at 11th Street Bar, 510 East 11th Street. 8pm.

· MoveOn.org, that rabble-rousing Internet entity you always hear about on TV, will have some representatives (Moby, maybe?) representing and discussing MoveOn's 50 Ways to Love Your Country: How to Find Your Political Voice and Become a Catalyst for Change at the Astor Place B&N. 7:30pm.
·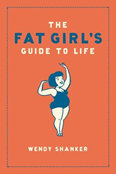 Proud fat girl and avid women's mag contributor Wendy Shanker offers entertaining snippets from The Fat Girl's Guide to Life at the 8th Street B&N, 8th Street & Sixth Ave. Quotable: "Let's take the focus off 'skinny' and put it on good common sense. Let's take the focus off body image and put it on education, women's rights, human rights, the economy, baseball cards, anything." 7:30pm.
· Joyce Carol Oates reads selections from her new collection of stories centered around small-town rape, murder, arson and terrorism, I Am No One You Know, at Coliseum Books, 42nd Street across from Bryant Park. 6pm.
·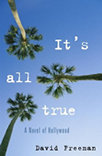 Screenwriter David Freeman offers a taste of what's it's truly like in Hollywood with cuts from his screenwriter novel, It's All True, at the Lincoln Center B&N. 7pm.
· Highly engaging urban Indian (or "First Nation" as they say in Washington state) author Sherman Alexie offers his take on the world at the 92nd Street Y, 92nd & Lex. 8:15pm.
· And Steve Olson discusses his new book aimed at the lucrative math-buff market, Count Down: Six Kids Vie for Glory at the World's Toughest Math Competition, at the UWS B&N, 82nd & Broadway. 7:30pm.

·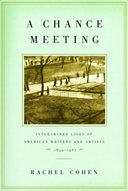 Artists and writers have always hung out together. This we know. But Rachel Cohen has made this fact a topic of obsessive study in her book, A Chance Meeting: Intertwined Lives of American Writers and Artists 1854-1967. She's at the UWS B&N getting people excited about it. 82nd & Broadway. 7:30pm.
· The Cuba books just keep on coming, no? Journalist and dancer Alma Guillermoprieto, who spent six months teaching modern dance in Cuba in 1970, reads selections from Dancing With Cuba: A Memoir of the Revolution, at the Chelsea B&N, Sixth Ave & 22nd. 7pm.
· Meg Wolitzer reads from her witty new novel The Wife, about a woman's decision to end her marriage to her boorish novelist husband and former creative writing teacher, at the Park Slope B&N, Seventh Ave in BKLN. 7:30pm.

·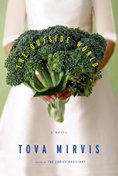 Tova Mirvis explores some of the tensions at play in the Orthodox Jewish universe in her new novel The Outside World, from which she's reading at the UWS B&N, 82nd & Broadway. 7:30pm.
· Kevin Roberts, CEO of Saatchi & Saatchi, once machine-gunned a Coca-Cola vending machine to send his employees a message when he was head of Pepsi in Canada. He now believes that "love is the way forward for business." He says "Lovemarks" are the next evolutionary step for brands (we went from products to trademarks to brands). Mystery, Sensuality and Intimacy are the defining characteristics of Lovemarks (so is Burger King listening with their co-opting of porn technology?). Indulge in wide-eyed marketingspeak when Mr. Roberts discusses Lovemarks: The Future Beyond Brands at the Chelsea B&N, Sixth Ave & 22nd. 7pm.
· Like my dad used to say, "Red sky at night, sailor's delight; red sky at morning, sailor take warning." Environmentalist James Gustave Speth has applied this quaint old proverb to the forthcoming death of the human race. But he offers comprehensive strategies for saving the earth and turning the tide in his new book, Red Sky at Morning: America and the Crisis of the Global Environment. He's at Coliseum Books discussing it. 42nd Street across from Bryant Park. 6pm.

· Indian writer Githa Hariharan discusses her first American-published novel, In Times of Siege -- about a mild-mannered New Delhi history professor whose writings get him in trouble with some fanatical Hindu extremists -- at the UWS B&N, 82nd & Broadway. 7:30pm.

· UbuWeb Historical: an ocean of material for concrete poetry headz.

· Experienced novelists Samantha Gillison (The King of America) and Catherine Texier (Victorine) share slices at KGB, 85 East 4th. 7pm.

·

I don't fully understand how anyone could be at a loss when it comes to deciding what to read, but I do thoroughly enjoy lists, so I'm sure I'll be flipping through this one: Nancy Pearl's Book Lust: Recommended Reading For Every Mood, Moment and Reason. 170 thematic reading lists. Their creator is at the 8th Street B&N, 8th Street & Sixth Ave. 7:30pm.
· Rat voyeur and New Yorker contributor Robert Sullivan, author of Rats: Observations on the History and Habitat of the City's Most Unwanted Inhabitants, discusses his take on the world's most destructive mammals (besides us) at the Chelsea B&N, Sixth Aven & 22nd. 7-8pm.

·

Mark Dunn's Ibid: A Life consists entirely of footnotes, and features a three-legged man on the cover. Does it work? Hear some read aloud by the author at the Astor Place B&N. 7:30pm.
· Novelist and Yale writing teacher Kate Walbert reads wry sentences from her new book about cynical and charming older women of leisure, Our Kind: A Novel in Stories, at the UWS B&N, 82nd & Broadway. 7:30pm.
·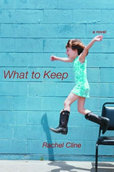 Former screenwriter Rachel Cline reads from her first sharp but fragile novel, What To Keep, at Barbès, Ninth Street & Sixth Ave in Park Slope, BKLN. 7pm.
· Luc Sante, Belgian-American historian of American sketchiness (see Low Life), and journalist Caitlin Kelly (Blown Away: American Women and Guns) talk shop at KGB, 85 East 4th. 7pm.

· Carlos Ruiz Zafón's debut novel The Shadow of the Wind is a best-seller in his native Spain, and has just been translated into English for lovers of gothic books about books (rights have also been sold in 20 countries). See what the fuss is about and hear it from the author's mouth at the UWS B&N, 82nd & Broadway. 7:30pm.
·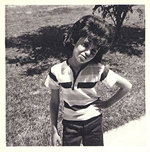 Davy Rothbart, collector of interesting ephemera and founder of Found magazine, promotes the new book version of Found at the Chelsea B&N, Sixth Ave & 22nd. 7:30pm.
· The Atlantic Monthly hosts a blowout National Poetry Month reading at Housing Works Used Book Cafe, featuring Teresa Cader, Dennis Nurkse, Marie Ponsot, Gail Mazur and David Yezzi, who is also director of the Unterberg Poetry Center at the 92nd Street Y. 126 Crosby in Soho. 7pm.